Our Pastor
Senior Pastor of Church
"Engaging God's world through faith"

For I am convinced that neither angels nor demons, neither death nor life, neither the present nor the future, nor anything else in all creation, will be able to separate us from the love of God.
Come to Church
Connecting People to Jesus and One Other
Daily Mass Readings
From 8 AM to 10 AM
Sunday Sacrament
From 6 AM to 11 AM
Daily Confession
From 10 AM to 12 AM
Connect With Us
Always Glad to You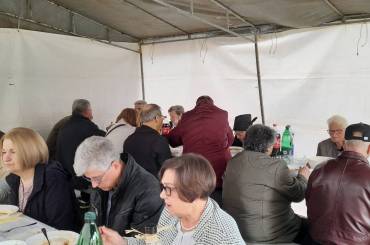 KORIZMENA JUHA Peta korizmena nedjelja, 26.03.2023. Župa Donja Tramošnica  ove godine slavi 50 GODINA života i rada, muke, progona, stradanja...
Saznajte više
This WeekendUpcoming Events

Join us on Saturday mornings for a time of prayer for our community and church family. Our spirits will be joined as together we humble ourselves, seek God's, pray, and ask God to hear our prayers.

Ugled je sv. Ivana Krstitelja nedvojbeno velik: on je preteča Spasiteljev, za njegovo su začeće i rođenje vezani čudesni znakovi, on je još u majčinoj utrobi pozdravio Spasitelja… Njega konačno
Featured Sermons
Sermons Helps to Growing Your Faith

Love thy Neighbour, as yourself

What Must I Do To Be Save

The Second Coming of Christ